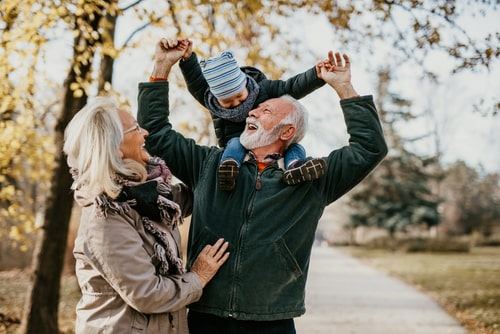 For many grandparents, their relationship with their grandkids is the greatest joy of their life. Ideally, visits are enjoyable, and the relationships between all parties are amicable. However, in cases of negligent care or tragic cases of the death of the child's parents, grandparents may seek custody of their grandchild under Texas law. There are specific scenarios under which a grandparent has legal standing to pursue custody, and it is recommended to consult with a lawyer who can advise you in your case.
Cases When Grandparents Can Petition for Custody in Texas
To provide a stable home life for a child that has been subjected to heartbreak, abuse, or unsafe living conditions, grandparents may pursue being named as their grandchild's managing conservator. This means they would assume responsibility for the child's care and be allowed to make important decisions about their life. For grandparents, these cases are limited by Texas law to one of the following situations:
Both parents of the grandchild are deceased.

Your grandchild's parents or surviving parent have given their permission for you to file a suit and pursue custody.

Your grandchild has been in your care and possession for at least the last six months.

Your grandchild has been living with you for at least six months, and the child's parent or parents are now deceased.

You can demonstrate that your grandchild's current living arrangements or custody situation put their health or well-being at risk of harm.
Beyond the death of a child's parents, circumstances that could lead to a custody suit include drug or alcohol abuse by the child's parent or parents, one or both parents being incarcerated, mental health issues, or the parents being transient and creating an unreliable and at-risk home life. Before you pursue your suit, you should consult with an attorney who can give you advice on your legal standing, ensure you have a valid case, and help you compile the evidence you will need to provide to the court.
Contact a Plano, TX Grandparents Custody Lawyer
If you would like to discuss your custody rights as a grandparent, contact the Collin County family law attorneys at Law Office of Brian Bagley. We will learn about your case and advise you about your options. We can also answer your questions on visitation rights or other rights you have as a grandparent. Schedule a free consultation by calling our office at (972) 843-7158 today.
Source:
https://statutes.capitol.texas.gov/Docs/FA/htm/FA.102.htm
https://guides.sll.texas.gov/grandparents-rights/custody