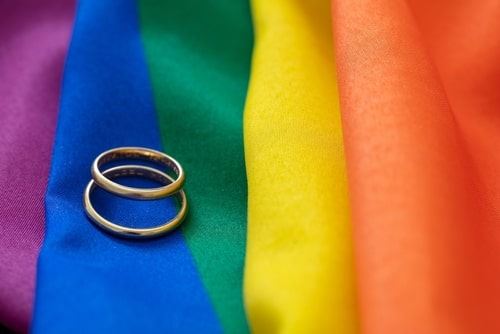 Since 2015 when same-sex marriage was legalized throughout the United States, LGBTQ couples have enjoyed the same benefits, rights, and protections as opposite-sex couples in the state of Texas. This also means that they have the same responsibilities during a divorce as well. However, there are certain unique circumstances with same-sex divorces that must be considered during the divorce process. 
Same-Sex Divorce in Texas
Spousal Support - If one of the spouses in the divorce would potentially qualify for spousal maintenance, also known as spousal support or alimony, there could be some question as to the length of your marriage. This is especially important, as marriage length is a factor to determine how much support the spouse may receive and for how long. The question of the length of a same-sex marriage could be complicated by a few factors. Perhaps you were married in another state which recognized same-sex marriage before the federal ruling, before moving to Texas. You may have also lived together in a lengthy partnership before same-sex marriage was legal. The factors may be taken into account by the judge when ruling on spousal maintenance, and an experienced divorce attorney can help build your case.  
Division of Martial Property - Similar to spousal maintenance, the potential for varying interpretations of marriage length can impact the division of marital property in a same-sex marriage. The accumulation of joint property may predate your legal marriage, but it could be argued that you have a claim to the property due to your relationship situation.  
Child Custody - For many same-sex couples, the children that they are raising together may only be the biological child of one of the parents. Whether that child came from a previous relationship or through a surrogate, only the biological parent would initially have legal parental rights. The non-biological parent could establish parentage through the adoption process or through an agreement with the surrogate before the birth of the child. However, if this was not done, the non-biological parent does not have as strong of a case for custody in a divorce. 
Trust a Plano Divorce Attorney
If you are going through a divorce, it is important to contact an attorney with experience in all types of divorce cases, including same-sex couples. The dedicated Collin County, TX Divorce Lawyers at Law Office of Brian Bagley can work with you and the unique details of your case to ensure all of your important issues are addressed. Call (972) 843-7158 today for your free consultation. 
Source: 
https://guides.sll.texas.gov/marriage-in-texas/same-sex-marriage