Posted on in Divorce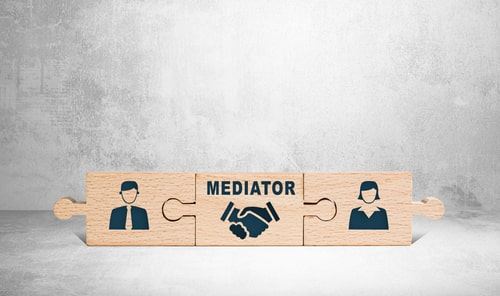 Family law mediation can be a great way to resolve disputes and reach an agreement outside court. It can be less expensive and less time-consuming than courtroom litigation, allowing both parties more control over the outcome of the proceedings. However, you must know some essential things before participating in family law mediation. Today, we will discuss what these essential things are. And remember, hiring a family law attorney with experience in mediation is a great first step to getting the process started or simply learning more about what the process entails.
Resolving Conflict Through the Mediation Process
Mediation is typically voluntary. However, Texas courts may require divorcing parents to attend mediation in some cases. Additionally, mediation is a confidential process. Anything discussed during mediation cannot be used in court if the parties are unable to agree. This feeling of privacy is one of the many reasons why family law mediation is a preferred method for many.
It is also essential to understand the role of the mediator. The mediator is a neutral third party facilitating communication and guiding the parties toward an agreement. The mediator does not make decisions for the parties, and they do not provide legal advice.
As stated at the outset, consulting with an attorney before participating in mediation is a good idea. An attorney can help you understand your legal rights and obligations, and they can advise you on what to expect during the mediation process. They can also help you prepare for mediation by reviewing any relevant documents and helping you identify your goals and priorities. 
During mediation, both parties can present their side of the story and express their concerns. The mediator will then work with both parties to identify areas of agreement and help them develop a solution that works for everyone. It is essential to approach mediation with an open mind and a willingness to compromise. If the parties can agree, the mediator will prepare a written agreement that outlines the terms of the agreement. This agreement is binding, and both parties must adhere to its terms. If the parties cannot agree, they may choose to pursue other options, such as in court. 
Contact a Collin County Family Law Mediation Attorney
For more information on family law mediation, contact the experienced Plano family law mediation lawyer with Law Office of Brian Bagley. Call (972) 843-7158 for a free consultation.  
Source:https://www.americanbar.org/groups/litigation/committees/trial-practice/practice/2020/five-tips-to-prepare-your-client-for-mediation/