Can a Father Receive 50/50 Custody in a Texas Divorce?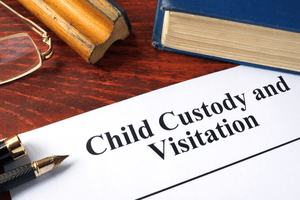 When two parents get divorced, the decision surrounding who will receive child custody rights can be very stressful. If both parents are active participants in their children's lives, the mere thought of not being able to see their child play during a sports game or drop their kid off for school can be gut-wrenching. 
Thankfully, not all divorces end in total custody being awarded to one parent. In many cases, shared custody is a viable option. While the public opinion is often that mothers are favored in child custody cases, fathers have rights as well.  So, the answer to the question of whether or not a father can receive 50/50 custody in a Texas divorce is yes. Fathers' rights are very important, and while a certain outcome regarding child custody cannot be promised, fathers should certainly pursue equal child custody rights if that is where their heart lies. 
In Texas law, the term for child custody is "conservatorship." However, the term child custody is still sometimes used informally to refer to parents' child-related rights and responsibilities.
Steps to Seeking Shared Custody in Plano
If you want to seek partial custody of your child and you are unmarried, make sure you understand the role of establishing paternity. In Texas, fathers are not always automatically considered a child's legal parent. You may need to take steps to establish your legal relationship to the child. The easiest way to do this is for you and the mother to sign an Acknowledgment of Paternity (AOP). However, if you or the other parent are unsure of your biological relationship to the child, you may need to take a paternity test and/or petition the court for adjudication of paternity. 
Once paternity is established, you gain certain rights and responsibilities, including the right to seek shared custody. Texas courts make child custody decisions based on many different factors, including:
The needs of the child

The child's preferences regarding custody (if he or she is old enough to express these preferences)

The parents' ability to care for the child

Any history of domestic violence or abuse
Call a Wylie Fathers' Rights Divorce Attorney Today 
If you are a father interested in pursuing equal child custody rights, be sure to dial (972) 843-7158 to speak with a Collin County, Texas divorce lawyer at Law Office of Brian Bagley. 
Source:
https://statutes.capitol.texas.gov/Docs/FA/htm/FA.151.htm