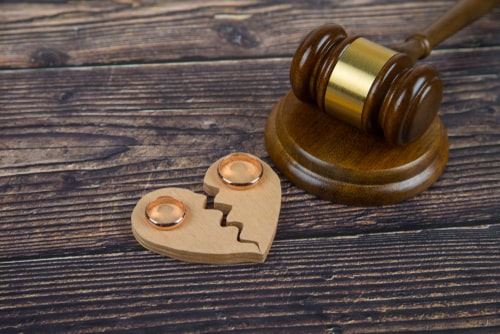 The process of divorce can be difficult for anyone but for same-sex couples, there may be unique challenges that they need to consider. Texas legalized same-sex marriage back in 2015 but still imposes its own laws and rules that any Texas divorce must comply with. If you are getting a same-sex divorce in Texas, hire an attorney familiar with such divorce matters to ensure you understand how same-sex divorce works in Texas and that all decisions you make during these proceedings are informed and support your interests.
What Same-Sex Couples Should Be Aware of During Their Divorce
Here are what same-sex couples should consider when seeking a divorce in Texas:
Residency requirements – To file for divorce in Texas, one spouse must have been a Texas resident for a minimum of six months. In addition to that, at least one spouse must also be a resident of the county in which the divorce petition is filed for at least 90 days. Same-sex couples need to meet these requirements before they can file for divorce in Texas.

Property division – Texas is a community property state. This means that assets obtained throughout the marriage are considered joint property. As such, in a divorce, all joint assets are to be divided equitably. However, if the same-sex couple was together before same-sex marriage was legalized in 2015, or if they had lived in another state where same-sex marriage was recognized and then moved to Texas, it may be more challenging to distinguish between community property and what is separate. This is an area your divorce attorney will be of great assistance.

Child custody – In Texas, child custody and visitation rights are determined based on the interests of the child, regardless of either parent's sexual orientation or gender identity. If children are involved, both parents must follow the standard procedure in divorce cases involving children. Same-sex couples with children will undoubtedly face challenges similar to those faced by opposite-sex couples. 
While same-sex divorces follow essentially the same path as opposite-sex divorces, same-sex spouses still face unique challenges. Meeting residency requirements, determining what property is a community and what is separate, and custody considerations are all areas that same-sex couples in Texas need to work through. 
Contact a Lucas Same-Sex Divorce Attorney
If you are seeking legal guidance in your same-sex divorce, look no further than the respected Collin County same-sex divorce lawyer with Law Office of Brian Bagley. Call (972) 843-7158 for a free consultation.  
Source:
https://statutes.capitol.texas.gov/Docs/FA/htm/FA.6.htm#6.301