Posted on in Divorce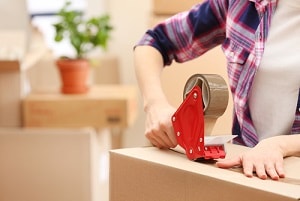 The desire to move out of the home you share with your spouse once you have decided to get a divorce is completely natural. You may be eager to stop the fighting and get some privacy, especially if you are ready to start dating again. However, if your divorce is not final, talk to a Texas divorce attorney before you leave your marital home. 
Does Someone Have to Move Out During Divorce? 
Although many couples do have one spouse move out while a divorce is ongoing, nobody is required to move out during a divorce. Until the house is formally divided at the end of the divorce, both spouses retain ownership and have a right to live there. 
In any case, moving out may not even necessarily end the conflict between spouses and could have unintended effects. Although some relationships are toxic enough to warrant moving out, there are several important things to consider first: 
Finances - Can you afford to move out? Can your spouse? Whoever moves out will need to find somewhere else to live. In addition to the other financial burdens of divorce, renting an apartment may be too expensive. Furthermore, an apartment you can afford may be too small for your children to stay in comfortably.
Eventual ownership - Does one spouse hope to own the entire house after the divorce is finalized? If both spouses are angling for full ownership of the house, it may be difficult to argue that you really want this if you move out as soon as possible. 
Children - What is in the best interests of the children? Although exposure to parental conflict can have a negative effect on children, so can the sudden removal of a parent who has played a large role in his or her children's lives. Once you have moved out, getting that time back with your children may prove difficult or impossible. Although moving out alone may not impact your share of child custody, the parent who plays the most significant role in the children's day-to-day lives may get the majority of visitation. 
If you and your spouse can get along well enough to continue cohabitating, even if you move into a different bedroom, it may be wise to continue living in your marital home until the divorce is finalized. Whatever you do, one thing is for certain - you should speak with an attorney before making any major moves in your divorce. 
Meet with a Plano, TX Divorce Lawyer for a Free Consultation
If you want to learn more about whether moving out before your divorce is finalized is right for you, schedule a consultation with a Collin County, TX divorce attorney with Law Office of Brian Bagley. We will counsel you on this and every other aspect of your divorce so you can plan carefully and make smart moves. Call us at (972) 843-7158 today. 
Source: 
https://guides.sll.texas.gov/divorce