Posted on in Divorce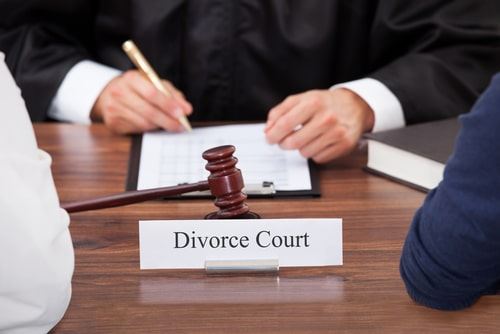 Couples facing the prospect of divorce understandably have many questions about what the divorce process looks like and what they can expect. Well-publicized celebrity divorce trials may give the impression that divorce litigation is common and that divorcing couples should brace for the worst. 
Fortunately, reality suggests otherwise. Less than 10 percent of divorces in Texas reach the trial stage because alternative dispute resolution techniques are highly effective and encouraged by everyone, from Texas courts to divorce attorneys. Mediation and collaborative divorce give spouses much more control over important issues and make the divorce easier, faster, and less expensive. However, for that small percentage of divorces that do go to trial, spouses should know what to expect. 
What Happens in a Divorce Trial? 
Domestic violence, hidden financial assets, and one spouse's refusal to cooperate are just a few of the reasons that a divorce might go to trial. Whatever the reason, the process is the same. The person who filed for divorce - the petitioner - must try to prove their argument with evidence and witnesses. The other spouse - the respondent - must then argue their own case. The two sides often go back and forth several times, responding to and refuting each other's arguments. 
Texas divorces can take place before a judge or a jury. Jury trials are substantially more expensive, and spouses with financial means may use a jury trial as a way to intimidate the other spouse. Whether the trial happens before a judge or a jury, the results are mostly out of the control of the spouses and their attorneys. 
How Can I Prepare for a Divorce Trial? 
Spouses preparing for a divorce trial will need to meet with their attorney many times to gather evidence, organize a cohesive argument, and prepare witness statements. You may be able to speed up the preparation by ensuring you have the following ready: 
Financial documents, including bank statements, credit cards, and mortgage statements

Tax statements from the past three years

Documents relating to children

Evidence of spousal abuse, if relevant 

Names and contact information of people willing to be witnesses

Outside professionals, such as accountants and child psychologists, who are willing to be expert witnesses
Work with an Experienced Collin County Divorce Attorney
Whether your divorce goes to trial or settles through a settlement or alternative dispute resolution process, having a skilled Plano, TX divorce attorney to represent you is essential for achieving a favorable outcome. At the Law Office of Brian Bagley, we work hard to represent your interests assertively and gain a favorable outcome. Contact our offices today to schedule your initial confidential consultation. Call us at (972) 843-7158. 
Source:
https://guides.sll.texas.gov/divorce