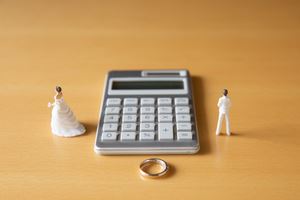 Most divorces, no matter how many assets the couple currently has, have similar issues that the two sides need to negotiate. The division of marital property, spousal support, child support, and child custody are standard issues that need to be resolved. However, when a divorcing couple has a high net worth or many valuable assets, they can face additional hurdles leading to disputes.
Four Common High-Asset Divorce Considerations
The unique complications of a high-asset divorce can require additional preparation and negotiation to ensure a couple's financial and property interests are divided fairly. Many couples who enter a marriage with a high net worth will prepare a prenuptial agreement to guide property division in the case of a divorce. Others opt for a postnuptial agreement after the marriage. If there is no agreement in place for property division, some of the challenges that high-asset couples can face include:
Businesses – Businesses that were started or acquired during the marriage are considered marital property and are subject to division. After the value of the business is determined, one spouse can agree to buy out the other's share, they can agree to sell the business and divide the proceeds, or they can work out a joint-ownership agreement if their relationship is amicable enough.

Real estate and investment properties – For couples who own multiple properties, a decision must be made on whether to sell each property and divide the proceeds, have one spouse buy out the other, or divide the properties fairly between both parties. Similar to dividing a business, it is essential that the value of all properties is determined before any decisions are made.

Investments – High-asset couples often have large investment portfolios including stocks, bonds, mutual funds, and other investment tools. A financial specialist is often required to determine the best way to divide up investments without creating a large tax burden.

Retirement accounts – Like investments, dividing retirement accounts runs the risk of early withdrawal penalties and taxes if not done properly. A qualified domestic relations order (QDRO) is necessary to divide accounts such as 401ks and pensions without taking a financial hit.
Trust a Collin County Divorce Attorney
At Law Office of Brian Bagley our Plano lawyer for high-asset divorces is ready to help if you are faced with the substantial negotiations that accompany a high-asset divorce. We will work hard to ensure you understand the process and are well-informed on every decision that needs to be made. Call our office at (972) 843-7158 for a free consultation and learn how we can help you fight for a secure financial future.
Source:
https://statutes.capitol.texas.gov/Docs/FA/htm/FA.8.htm