Posted on in Divorce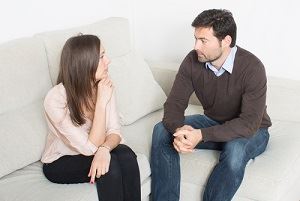 Making the decision to get divorced can involve a lot of time and heartache. Once the process has begun, however, both spouses are usually eager to move along as quickly as possible - not only to save money, but to begin life after going their separate ways. 
Unfortunately, some divorces take longer than others. This could be because there is a particularly complex asset portfolio, a lack of compromise over child custody, or an attorney who seems to be dragging the case out for their own benefit. If you are looking for ways to speed up your divorce, read on - and then contact a Texas divorce attorney if necessary. 
Allow the Minimum Waiting Period to Pass 
Texas has a mandatory waiting period of 60 days before divorce can be finalized. The only exceptions are cases involving domestic violence or some other urgent issue that presents a danger to the spouse who has filed for divorce. Most people have to wait at least 60 days before having their divorce granted, so if you are still under this time limit, sit tight - this waiting period is normal. 
Produce Evidence to Prove Fault
A couple needs to give a reason for getting divorced. While some couples use fault-based grounds like adultery or abandonment, other couples simply claim "insupportability," meaning the relationship has ended because of personality conflicts that cannot be overcome. You generally do not need to offer proof besides your own word for insupportability, but for fault-based grounds, you do need proof. This could be documents, texts, photos, etc., but before a judge will grant you certain allowances based on marital misconduct, you have to prove your allegations. Most of the time, you will want to have this proof before filing for divorce so you are not scrambling to find it after you and your spouse no longer live together. 
Find Ways to Cooperate
Even though working with your spouse may be the last thing you want to do, the sooner you can agree on all the issues in your divorce, the sooner the divorce can be finalized. If either of you is holding out on smaller details, try to find ways to compromise. Use a mediator if necessary. Sometimes having a third party refereeing your discussions makes it easier for both spouses to be reasonable. 
Meet with a Plano, TX Divorce Lawyer
If your divorce seems to be dragging on with no end in sight and you have lost trust in your attorney's ability to negotiate a fair divorce decree, contact a skilled Collin County divorce attorney with Law Office of Brian Bagley to schedule a free, confidential consultation. We will work with you to help you understand your options for speeding up your divorce. Call (972) 843-7158 today. 
Source: 
https://guides.sll.texas.gov/divorce