Posted on in Divorce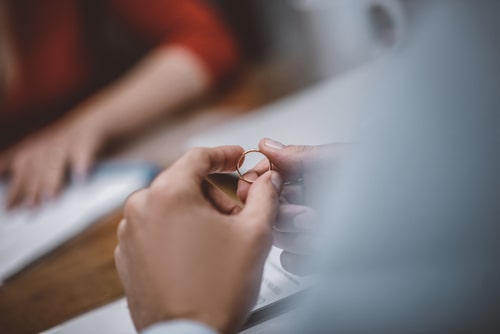 Divorce is stereotypically one of the most acrimonious endeavors a person can go through. Because the two spouses often want mutually exclusive results from a divorce decree, and because each partner is usually carrying heavy emotional baggage, negotiating a fair divorce decree can be a very difficult process. 
At the same time, few spouses want a hostile divorce, especially when young children are involved. This is where mediation can help. Whether you need assistance resolving every issue in your divorce or have only one matter over which you and your spouse disagree, a Texas divorce mediator may be able to help. 
What Does a Mediator Do? 
A mediator is responsible for acting as a neutral third party during negotiations - in this case, divorce negotiations. The mediator will meet with both parties to lay down initial rules about how the mediation process will go and the conduct that is expected from either spouse. Then, they will speak with each spouse both individually and together to determine what each spouse's goals are. 
A mediator can help spouses clarify their expectations, as well as help them understand whether certain expectations are reasonable. Once both spouses have laid out their hopes and expectations for the issue at hand, the mediator works with them to reach a compromise that both spouses are okay with. Note that the compromise does not necessarily mean either spouse will be happy with the results; both parties are not likely to get everything they want. However, most couples are able to achieve a workable negotiation through mediation. 
Can a Mediator Also Be My Lawyer? 
Mediators are prohibited by strict ethical guidelines from engaging in behaviors that would violate the privacy of either party or jeopardize the impartiality with which they must act. It is therefore not possible for a mediator to represent one spouse during a divorce in the capacity of a divorce attorney and also function as a divorce mediator. 
Mediators must also not have conflicts of interest that would prevent them from being impartial. This includes close personal relationships, business relationships, family relationships, or other personal connections that might bias them towards one spouse. 
Get Help from a Collin County Divorce Mediation Attorney
Whether you need help resolving just one issue or require mediation throughout your entire divorce process, the Law Office of Brian Bagley is here to help. Our Plano, TX family law attorney offers comprehensive family law services, including legal divorce representation, custody modification, prenuptial and postnuptial agreements, representation during CPS investigations, and more. Call us today at (972) 843-7158 to schedule your free consultation and learn more about what we can do for you. 
Source: 
https://www.txcourts.gov/All_Archived_Documents/SupremeCourt/AdministrativeOrders/miscdocket/05/05910700.pdf