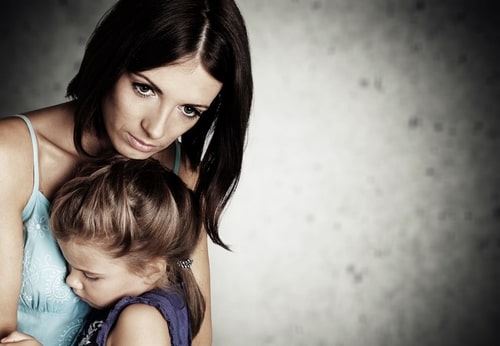 Parents are not perfect humans, and everybody makes mistakes. Sometimes a parent makes a mistake that is blown out of proportion; other times, vengeful exes make false accusations to try to gain the upper hand in a custody battle. When this happens, the Texas Child Protective Services (CPS) may get involved and launch an investigation into a parent who has been accused of child abuse.
These investigations are serious and can lead to criminal charges. Even if you believe you are completely innocent, is it important to take the investigation seriously, behave cooperatively, and get an experienced attorney to help you defend your parental rights.
What Can a CPS Investigator Do?
Because a CPS investigator needs to get accurate information about allegations of abuse, the investigator will want to talk to the child who is the victim of the allegations. This interview can happen anywhere, but often takes place when the child is at school. The interview takes place one-on-one, between the child and the investigator, and is recorded.
The investigator will also probably ask for medical, psychiatric, psychological, and educational records for the child and may speak to anyone who could have information helpful to the case. Teachers, doctors, neighbors, and other family members are often interviewed.
What Should I Do if CPS Visits My Home?
Child Protective Services often conduct home visits to determine whether a child is in danger. Because CPS does not want to give abusive parents the chance to cover up evidence or make the home look better than it really is, CPS often will not tell parents they are coming. When this happens, parents may do the following:
Refuse entry - Parents can refuse the CPS investigator the right to enter their home if they do not have a warrant
Remain silent - Parents do not have to answer questions about pending criminal or civil charges
Answer carefully - If a parent does choose to answer a question, consider the question carefully and do not give more information than necessary
If the CPS investigator has a search warrant, parents must allow the investigator into the home. The state does have the authority to remove a child from a home if the investigator believes the child is in immediate danger. If this happens, parents should remain calm and never attack the investigator or try to stop them. Parents have the right to challenge CPS's decision in court, and an experienced attorney can help with this process.
Meet with a Wylie, TX DFPS Investigation Lawyer
Finding out that you are being investigated by DFPS can be difficult and confusing. Collin County DFPS investigation attorney Brian Bagley can help you understand what to expect and help you protect your parental rights throughout the course of the investigation. Contact the Law Office of Brian Bagley today to schedule your free consultation and find out more. Call us at (972) 843-7158.
Source:
https://www.dfps.state.tx.us/Investigations/parents_guide_to_investigation.asp