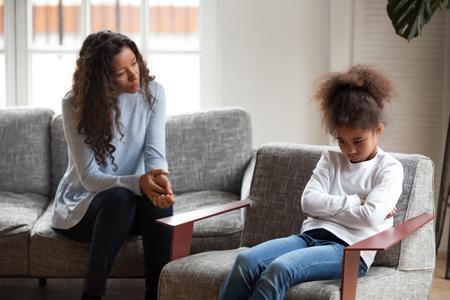 Finding out that a caseworker from the Texas Department of Family and Protective Services (DFPS) is investigating you can be frightening and confusing. You may wonder what the allegations are, who reported you, and whether you face losing custody of your children. 
This blog answers common questions about DFPS and Child Protective Services investigations and what parents facing an investigation can do. If you are being investigated, you have the right to an attorney at any point during the investigation. 
Why is a DFPS Investigation Happening to Me? 
When someone in Texas believes child abuse or neglect is taking place, they are legally obligated to report it to DFPS or the police. Child Protective Services (CPS) is the division of DFPS required by law to investigate abuse allegations. Neighbors, divorced parents, and even older siblings can make reports of child abuse. 
If you believe you have been falsely accused, it is very important to cooperate with the investigation. Stonewalling your investigator or otherwise refusing to cooperate can reflect poorly on you and complicate the investigation, even if you have otherwise done nothing wrong. 
What Happens During a DFPS Investigation? 
A CPS caseworker conducts a recorded interview with the child that has allegedly been neglected or abused. They may approach the child at school to conduct this interview. Within 24 hours of the interview, CPS will notify the child's parents that the interview took place. The caseworker may also 
Conduct a home visit

Interview the child's siblings or other children in the home and check for signs of abuse

Interview the parents and/or the person alleged to have abused the child

Interview neighbors or anyone else who can corroborate information 

Ask for mental health records of the child and/or the alleged abuser

Ask for a psychological examination of the child and/or the alleged abuser
The caseworker creates a report and then shares it with the parents to explain the risk of abuse and safety concerns or to get an explanation of any injuries to the child. The caseworker will try to resolve the case within 30 days of receiving the initial report of neglect or abuse. 
Will Child Protective Services Take Away My Child? 
Although CPS has the authority to remove a child from a situation when they believe the child faces imminent neglect or abuse, removing a child from his or her parents is a worst case scenario when no other reasonable efforts will protect the child in the home. 
CPS caseworkers can recommend resources and services to parents who may need assistance caring for and disciplining their child in ways that do not cause the child harm or neglect. These include, but are not limited to, daycare, mental health treatment, parenting classes, counseling, and evaluation. 
Contact a Plano, TX Family Law Attorney
If you have been notified of an investigation by the DFPS or CPS, contact a Collin County family law attorney right away. At Law Office of Brian Bagley, we will work hard to protect your parental rights. Call us today at (972) 843-7158 to schedule your free consultation today. 
Source:
https://www.dfps.state.tx.us/Investigations/parents_guide_to_investigation.asp