What to Know Regarding Texas Family Law and Divorce Order Modifications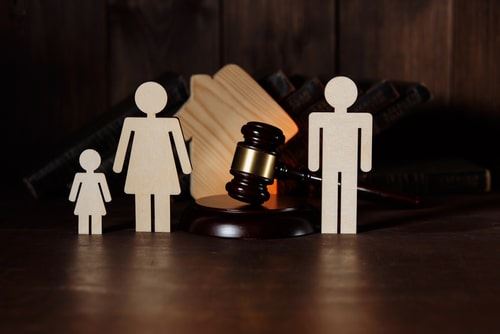 In Texas, once a divorce has been finalized, and all issues have been settled, the court will issue a divorce decree, which is a legally binding document that addresses all the issues settled in the divorce case. These issues may involve child support orders, custody orders, spousal support orders, and more. In most cases, the divorce decree will reflect you and your ex-spouse's circumstances when your divorce is finalized. That being said, people's lives are subject to change as time progresses. What happens once a divorce decree or a family law order no longer best reflects the circumstances of your life, your ex-spouse's life, or your children's life?
Difficult situations can arise if your divorce decree or family law orders no longer reflect your current circumstances. On the one hand, you do not want to defy an order and face penalties. But, on the other hand, following your present decree or family law order does not make sense since it does not reflect current circumstances. Luckily, you can modify your decree or family law orders. If you are interested in the modification process, contact an experienced attorney who can guide you through the process so that your divorce decree and family law orders can best represent and support your current situation. 
Divorce Decrees and Family Law Modifications in Texas
In Texas, many kinds of family court orders can be modified years after they have been established. There are situations where someone may be able to agree with their ex-spouse on the need to make modifications, or you may need to petition the court to get approved for modifications. Whatever the case, you must demonstrate to the court that profound changes have occurred in your life, your ex-spouse's life, or your child's life, requiring modifications. Generally, modifications can be made for orders addressing the following:
Spousal support – If a spousal support order is agreed to or ordered in a divorce, modifications can be made if a spouse's employment changes, their income changes, something happens with their health or ability to provide for themselves changes, and more. Furthermore, if the spouse receiving support gets remarried, support can be terminated. 

Child support – If a child's needs change, the paying parent's income changes, or the child's custody changes, modifications can be made to the child support order. Moreover, child support orders may be assessed after three years to ensure that the order still reflects guidelines in Texas.

Child custody – There are many components in a child custody order that can be modified, including visitation schedules, parenting plan elements, and conservatorship terms. You must be able to show that the routine of a parent or child has changed, the child has turned 12 years old and has expressed their preferences, or that a parent's reckless behavior endangers the child's wellbeing. However, modifying the primary residence of a child will be subject to a higher standard for approval. 
When seeking modifications of orders, follow the initial order until the court approves the modification. It is important to remember that modifications can be retroactive, meaning that you may be eligible for reimbursements for support payments after the date on which you filed your petition.
Contact a Collin County Family Law Attorney 
If you are interested in modifying your divorce decree or elements of a family law order, contact the knowledgeable Plano, Texas family law order modification lawyers with Law Office of Brian Bagley. Call (972) 843-7158 for a free consultation.
Source: 
https://statutes.capitol.texas.gov/Docs/FA/htm/FA.156.htm