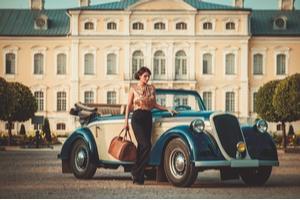 During any divorce, issues related to property division can be difficult to resolve. However, these matters can become much more complicated in a high net worth divorce. Spouses who own significant assets, either together or separately, will often need to work with multiple types of experts to gain a full understanding of what they own and determine how to divide these assets properly. During the divorce process, a spouse will need to make sure they are represented by an attorney who understands the unique financial issues they will need to address and who can provide strong representation in legal proceedings.
Dividing High-Value Assets
While all divorcing couples will need to address assets such as financial accounts, vehicles, and physical belongings, couples who have a high net worth may need to address a number of unique types of assets, including:
Investments - In addition to the balances of financial accounts, spouses may own multiple other types of financial instruments, such as stocks and bonds. These assets will need to be properly valued, and spouses will need to understand the potential tax consequences that may result from selling or transferring these assets.

Business interests - Spouses who are business owners will often want to make sure they can retain ownership of their business and keep it operational during and after their divorce. A business valuation will typically need to be performed to gain a full understanding of what a business is worth, and a business owner may determine how they can "buy out" their spouse's share of the business or whether other arrangements can be made.

Executive compensation and benefits - Spouses who work in executive positions will often earn multiple forms of income, including bonuses, stock options, and profit sharing, as well as retirement benefits such as deferred compensation or pension plans. Spouses may need to work with a financial analyst to understand the present and future value of these assets and ensure that they are addressed correctly during the divorce process.

Real estate - In addition to a family's primary home, couples with a high net worth may own other real estate properties, including vacation homes or commercial properties that generate an income. Real estate property will need to be appraised to determine the equity that the spouses own and ensure that these assets can be divided properly.

Valuable items - Spouses may own multiple types of high-value property, such as artwork, jewelry, designer clothing, high-end furniture, luxury vehicles, boats, and sports memorabilia and other collectibles. Appraisals may be performed to determine the full value of these items, and if necessary, some property may be sold to ensure that the marital estate can be divided fairly.
Contact Our Collin County Asset Division Attorney
If you and your spouse own valuable assets or earn high incomes, the Law Office of Brian Bagley can advise you of the best ways to approach the property division process while advocating for your financial interests as you negotiate your divorce settlement. Contact our Murphy high net worth divorce lawyer at (972) 843-7158 to set up a free consultation.
Source:
https://statutes.capitol.texas.gov/Docs/FA/htm/FA.7.htm