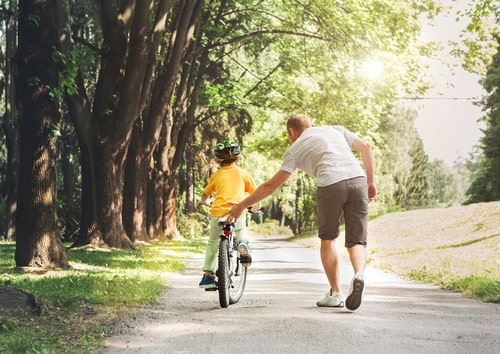 For a father going through a divorce or a child custody case, the assumption may be that the mother will have the upper hand when decisions on child custody are being made. While this was certainly true in the past, under current Texas law, both parents have the opportunity to pursue equal child custody. Although no outcome is certain and circumstances change from case to case, it is important for a father to understand his rights in a divorce or child custody case. By working with an experienced fathers' rights attorney, you can pursue your right to play an active role in your child's life.
The Importance of Establishing Paternity
If you are not married to your child's mother and would like to seek partial custody, the first step is to make sure that your paternity is legally acknowledged. If the mother of the child agrees that you are the father, you can both sign an Acknowledgment of Paternity (AOP) form. To establish paternity in cases when a biological relationship is uncertain, you may need to take a paternity test or adjudicate your paternity through the court. Once you establish paternity, you can legally seek the right to shared custody.
Factors in a Texas Child Custody Case
During the divorce process or after the establishment of paternity, you may be able to work together to agree on a joint managing conservatorship. This plan should make decisions on a visitation schedule for both parents, the child's primary residence, how the parents will share decision-making, and how to modify and enforce the order. This plan is subject to review and approval by the court, which will review it to make sure it meets the best interests of your child.  
If you are unable to agree on a joint managing conservatorship agreement, there will need to be a court hearing to determine each parent's responsibilities. The court will consider factors including:
The physical, mental, and emotional needs of the child

Each parent's ability to care for the child, including previous involvement in their upbringing

How close the parents live to each other and the effect that will have on the child's routine

Any history of domestic violence between the parents or toward the child
If the child is at least 12 years old, their preferences can be taken into account as well.
The court could decide to grant the parents joint conservatorship, sole conservatorship to one parent, or in cases of abuse or neglect, it may restrict a parent's access to the child.
Contact a Plano Fathers' Rights Attorney
If you are a father who is looking for representation in a divorce, child custody case, or paternity case the Collin County family law attorney at Law Office of Brian Bagley can help. To schedule your free consultation, call our office at (972) 843-7158 today.
Source: 
https://statutes.capitol.texas.gov/Docs/FA/htm/FA.151.htm