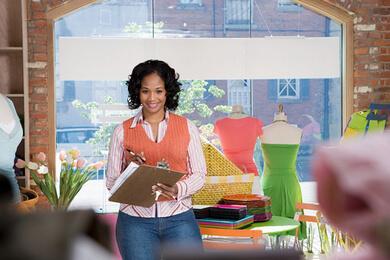 If you are a business owner, you may have spent years of effort and made significant financial investments to build a successful company. Your business is a valuable asset, and it may also be your primary source of income. This means that you will want to do everything you can to avoid any issues that could affect your business in a potential divorce. Understanding the ways you can protect your business will help you make sure you will be able to continue to own and operate it in the years to come.
Pre-Divorce Methods of Business Protection
Ideally, you will want to address the ownership of business interests well before divorce becomes an issue. If you own a business before getting married, you may wish to create a prenuptial agreement that will protect your business assets and ensure that you will be able to maintain ownership of the business if your marriage ends. If you start or acquire a business during your marriage, you can create a postnuptial agreement that will detail how ownership of the business will be handled if you get divorced. These agreements can help you avoid a great deal of uncertainty if divorce becomes a possibility while providing you with the reassurance that your business will remain intact, no matter what happens.
As a business owner, you can take other steps to protect your financial interests and avoid difficulties during a potential divorce. It is often a good idea to keep your business separate from your personal finances, which will avoid the commingling of marital property with any assets you own separately. You should also be sure to pay yourself an appropriate salary, since decisions about child support or spousal support are made during divorce and may be based on the amount of income you should be able to earn according to standards in your industry.
Addressing Business Assets During Divorce
When you choose to get divorced as a business owner, you may need to determine how your business assets should be addressed during the property division process. If you do not have a prenuptial or postnuptial agreement that details how ownership of your business will be handled, you will likely need to perform a business valuation to determine the full value of your business interests, and you will need to understand the best ways to divide your marital assets in a way that will protect your business.
If your business is part of the marital estate that will need to be divided, you may be able to retain full ownership of the business by ensuring that your spouse receives other assets of an equivalent value. If necessary, you may be able to make a monetary payment to your spouse to purchase their share of the business, or you could set up a payment plan. If both of you have been involved in managing the business, you may choose to co-own the business after your divorce, but you will want to make sure to have a partnership agreement in place that fully details your individual responsibilities and authority to make business decisions. If all else fails, you may choose to sell the business during your divorce and divide any profits that you earn from the sale.
Contact Our Collin County Business Asset Division Attorney
The Law Office of Brian Bagley can provide you with legal help as you determine how to address ownership of your business. We will work with you to create agreements with your spouse and take steps to avoid problems in a potential divorce. We can provide you with representation during the divorce process, helping you negotiate a settlement that will protect your financial interests. Contact our Parker divorce lawyer today by calling (972) 843-7158 to set up a free consultation.
Sources:
https://www.entrepreneur.com/article/220124
https://www.forbes.com/sites/frawleypollock/2019/02/19/everything-you-need-to-know-about-protecting-your-business-in-a-divorce/?sh=31efebac78ff
https://www.inc.com/guides/2010/05/protecting-your-business-from-divorce.html